Why You Should Choose RACEWARE™ to Protect Your Engine?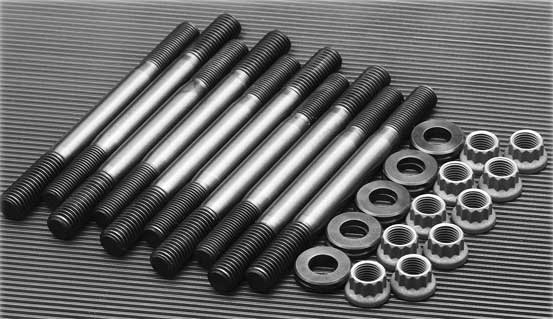 RACEWARE™ specializes in the German cars. We own, drive and race German cars. We are national and world record holders with German cars. We live and breathe German cars. We developed the RACEWARE™ Aerospace Quality engine fastener line to improve the performance and reliability of these wonderful German cars. We work with the German car makers and we were approved by Porsche as an OE cylinder head stud supplier for the Porsche 993.
We are dedicated to providing our customers with the finest Aerospace Quality German engine fasteners in the world. Actual street, track and lab testing have proven that RACEWARE™ fasteners are superior in design, engineering and performance. No one has more expertise on Aerospace Quality engine fasteners for the German engines than RACEWARE™. We are the source and we offer uncompromising quality in our products and service! You deserve the best for your German car – you deserve RACEWARE™.